Did you know that taking small steps, like reducing the production of envelopes can make a big difference in minimizing our environmental impact? At Kansas Gas Service, we're working to create a more sustainable future for our communities, and we're taking steps to reduce the number of unused envelopes in our billing process.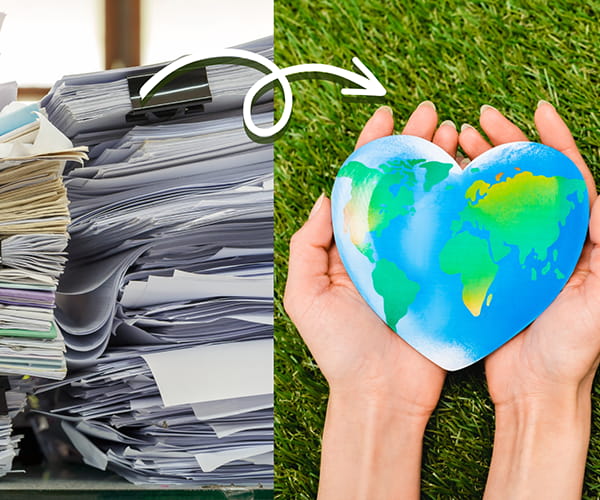 Beginning in May, customers who have paid online consecutively for the past 12 months and are not signed up for e-statements will begin receiving their paper bill without a return envelope.
If you still prefer paper bills, don't worry, no change will be made to how you receive your natural gas bill – you just won't receive a return envelope anymore.
Even better, we encourage all customers to consider signing up for e-statements at KansasGasService.com/GoPaperless. Not only will it help reduce the amount of paper used, but it's also a convenient way to keep track of your billing information. Plus, you'll still receive a detailed, printable copy of your bill each month – online. All the same information and one less piece of paper to worry about – it's a win-win for you and the environment!
At Kansas Gas Service, we're committed to building a sustainable future for our communities, and this change is one small but impactful step in that direction. Thanks for helping us make a difference, one envelope at a time. Together, we can create a brighter and more sustainable tomorrow.
If you would like to continue receiving a return envelope with your paper bill or have other questions about the Sustainable Billing Project, please contact our customer service line at 800-794-4780.