At Kansas Gas Service, we have a vision of a better tomorrow – a future where we continue to deliver safe, affordable and reliable energy while reducing the environmental impact on our planet.
Our 2023 Environmental, Social and Governance (ESG) Report outlines our progress toward this vision by highlighting our commitment to safe operations, responsible environmental stewardship and support of our employees and the communities we serve. The report focuses on our efforts in the following areas:
Environmental Stewardship — Sustainability is at the core of our vision, and we embrace the opportunity to be part of a transition to a carbon-neutral energy future.

Social Responsibility — We are committed to making a difference for our employees, customers and communities.

Corporate Governance & Oversight — Strong, forward-thinking leadership is necessary to create a better tomorrow for our people and our planet.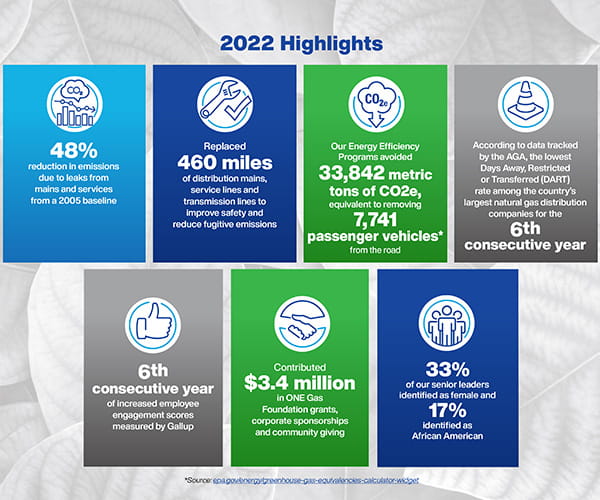 Kansas Shines in New ESG Report
Our employees in Kansas play a large part in meeting our company's ESG goals. Here are just a few of the ways Kansas was highlighted in this year's report:
We are working alongside the Kansas Corporation Commission to add advanced mobile methane leak detection units. Read more on page 32.
Kansas members of our Employee Resource Group BLOG (Black Leadership at ONE Gas) planted trees in Northeast Wichita, Kansas to demonstrate their devotion to community service and environmental stability. Read more on page 41.
Pratt, Kansas-based industrial customer Pratt Energy is featured. Natural gas powers their steam boilers 24 hours a day. Read more on page 8.
We expanded use of our Risk Assessment and Damage Reduction (RADAR) technology into Kansas. This application helps us analyze data and prioritize the probability of damage occurring to our pipelines due to excavation activities and supports our efforts to reduce emissions and improve safety performance. Learn more on page 31.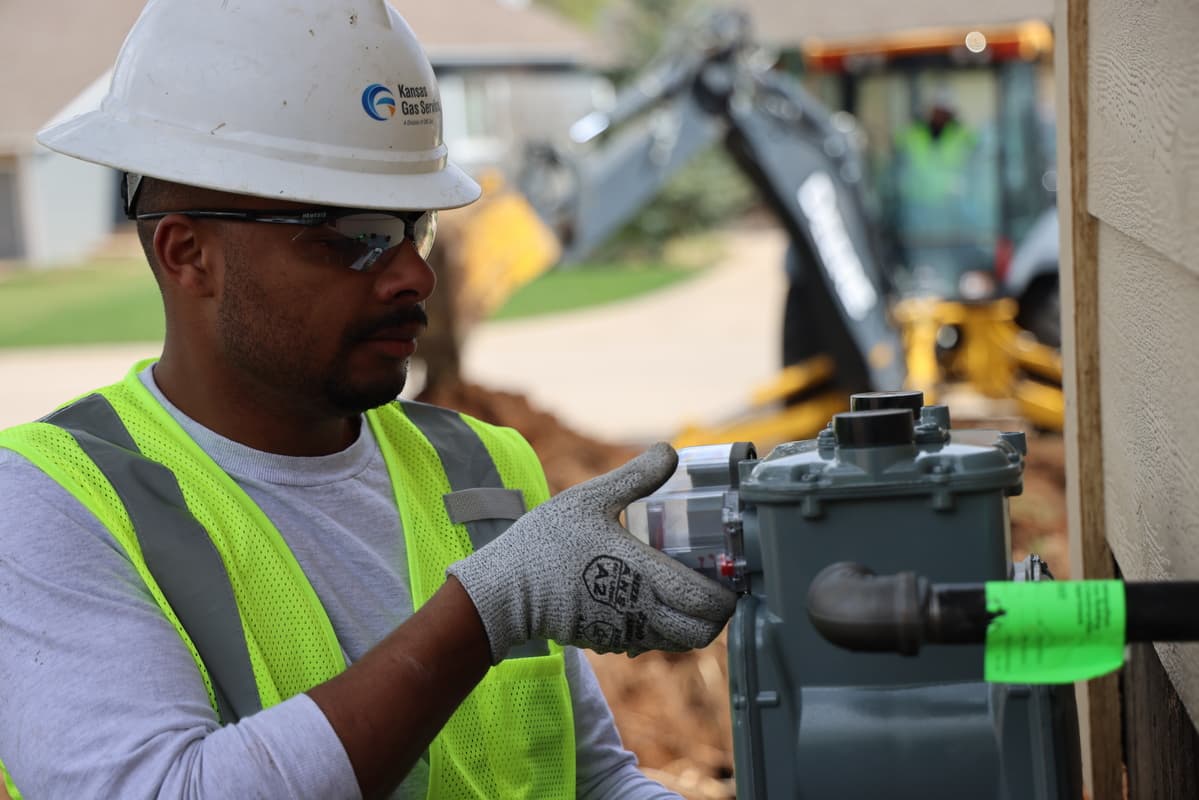 QUESTIONS?